Consultation & Evaluation of Sexual Dysfunction
It is a bitter experience for a man to suffer from premature ejaculation or erectile dysfunction. This would adversely affect a healthy sex life and could potentially damage a good love relationship with a partner. In fact, sexual dysfunction is a common phenomenon. According to research, 52% of men aged from 40 to 70 suffer from different levels of sexual dysfunction. With proper treatment, you can overcome sexual dysfunction and regain a pleasing sex life.
We provide doctor consultation and evaluation on Sexual Dysfunction for patients so that they will understand their own problems clearly before receiving further treatment. After the consultation and evaluation is done, our doctor will immediately analyze the situation and provide opinions on the choice of treatments (extra charge will be required for further treatment). After evaluation is done, if our doctor suggests Mixture Therapy to patient, the doctor will tailor the most suitable dosage to patient. You are always encouraged to come with your partner for the visit.
Health Assessment & Doctor Consultation
Our medical professional will take a health assessment of the patient. General questions such as your habits like smoking, alcohol use as well as specific questions about your sexual problems, your relationship with your partner, etc. will be asked during the visit. Please remember to bring a list of all medications you are currently taking, or show the medications to the doctor. Tell the doctor about any surgery you have ever had. A questionnaire needs to be filled in at the end.

During consultation, the doctor will provide professional opinion, and suggest an appropriate treatment to patient (extra charge will be required for further treatment).

During consultation, the doctor will ask you the following to understand your problem(s):
Do you have confidence in achieving and maintaining an erection?

When you have erections, how often are your erections rigid enough for penetration?

How often can you maintain your erection after penetration?

Are you satisfied with your sexual performance?

How would you rate your level of sexual desire?

How often are you able to reach climax and have an ejaculation?

Do you have morning erections?
Doppler ultrasound and Biothesiometer Evaluation
Two diagnostic tests will be performed to assess the physical condition of the penile tissue:
1. Penile Biothesiometry
This test evaluates sensitivity and nerve function in the glans and shaft of the penis with an electromagnetic vibration device. A decreased perception of vibration may indicate nerve damage in the pelvic area caused by any neurological deficit, such as neuropathy commonly seen in patients with diabetes, having had prostatic or other invasive pelvic surgery, all of which can lead to impotence. Alternatively, a hypersensitive sensation however may indicate uncontrollable / premature ejaculation.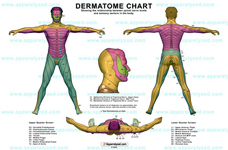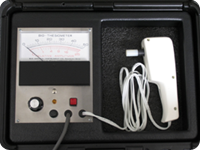 2. Duplex Ultrasound
A tendency of uncontrollable / premature ejaculation will result in insufficient rigidity / erectile dysfunction (ED), which is why a test for ED is needed.
The test is to evaluate blood flow of the penis and to predict the response to ED medications (e.g. vasodilators). It allows the doctor to determine if you have an inflow or outflow type insufficient rigidity / erectile dysfunction. Using a duplex ultrasonography device, the cavernosal arteries on both side of the penis are assessed by placing a probe with ultrasound transmission gel on the base of the penis. This test is not invasive and does not cause any pain. If the blood flow is not sufficient, it indicates an arterial inflow problem. The information will also tell if you have an out flow leak (venous leakage). Some patients may have a combination of inflow and outflow problems.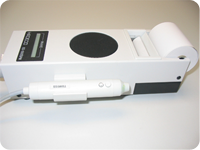 The most appropriate treatment will be prescribed by doctor based on the results.